Model Manuscript
Page borders 1.5 cm all sides, Paper size A4
Font Times New Roman throughout. Do not use headers, Footers and Footnotes.
Cite LATIN names only in italic style font. Justify all text by using (Ctrl+J)
Title
(Font size 14 Bold All Caps)
First Author1, Second author2
(Name of all authors Font size 12 Title case)
1Designation, Name of college, University City, State, Country, Email
2 Designation, Name of college, University City, State, Country, Email
(Designations with Working place Font size 12 Title case)
Abstract (All main headings Font size 12 Bold All Caps)
Do not keep headings in Abstract. This document gives formatting instructions for authors preparing papers for publication. An abstract should not contain more than 250 words. The authors must follow the instructions given in the document for the papers to be published. You can use this document as both an instruction set and as a template into which you can type your own text.
Keywords
5-10, all separated by coma
*Corresponding author (All Details)
Name
Designation
College / Industry etc full address with City, Country
University
Mobile Number
Email:
Introduction
Do not use numbers/semicolon/colons or underline.
Ex: 1.1 INTRODUCTION:
Clearly state the purpose of the article. Summarize the study or observations. Give only strictly pertinent references1,2 (References in superscript without brackets, numerical way (In Vancouver style).
MATERIALS AND METHODS
Materials (Sub-headings Title case Font 12 Bold)
Names of materials with place obtained.
Methods
Collection of the Plant
The leaves of Stachytarpheta indica L. (Vahl) were collected from the Botanical gardens of Karnataka University, Dharwad during the month of May.
Preparation of the Extract
The dried leaves were subjected to successive extraction5-8 by using different solvents of ascending polarity i.e. Petroleum ether, Butanol, Ethyl acetate and Ethanol in a Soxhlet apparatus. Aqueous extraction was carried out by maceration method.
Phytochemical Studies
Preliminary qualitative chemical investigations of Ethanolic extract of leaves of Stachytarpheta indica L. (Vahl) were performed to know the presence of Carbohydrates, Glycosides, Alkaloids, Tannins and Flavonoids. Further thin layer chromatography was performed to confirm their presence.
RESULTS AND DISCUSSION
Present your results in logical sequence in the text, tables, and illustrations. The Discussion should provide an interpretation of the results and their significance with regard to previously published work. There should not be any significant repetition of the experimental procedures or reiteration of the introduction.
Schedule for Administration of CCl4 and Test Substances to the Rats
(Font size 12 Title case Bold, Prepare Table with visible rows and columns, Do not use any color background)
Groups

Dose/kg body weight

No. of Days/Route
Group-I
Normal control

Tween 80 (1%)

For 10 days/Oral.
Group-II
Hepatotoxic Control

CCl4 0.7ml/kg
Tween 80 (1%)

For 3rd, 6th, and
10thday/ Intraperitonial
For 10 days/Oral
Group-III
Standard (Liv-52)

CCl4 0.7ml/kg
Liv-52-1ml/kg

For 3rd, 6th, and 10th day/Intraperitonial.
For 10 days/Oral.
Group-IV
Test (Ethanolic extract)

CCl4 0.7ml/kg
Ethanolic extract-200mg/ body weight.

For 3rd, 6th, and 10th day/ Intraperitonial
For 10 days/Oral.
Conclusion
Include in the conclusion implications of the findings and their limitations and relate the observations to other relevant studies.
Acknowledgement
Acknowledge only persons who have made substantive contribution to the study.
Refrences (Write using Bullets and numbering)
Desai BG, Annamalai AR, Divya B, Dinesh BM. Effect of enhancers on permeation kinetics of captopril for transdermal system. Asian J Pharma 2008; 2: 35-37. (Journal)
Ancel HC, Allen LV, Popovich NG. Pharmaceutical dosage forms and drug delivery systems. 5th ed., New Delhi: Lippincott Williams & Wilkins; 2005: 311-12. (Book)
Porter RJ, Meldrum BS. Antiepileptic drugs. In, Katzung BG(ed). Basic and clinical pharmacology. 6th ed., Norwalk (CN): Appleton and Lange; 1995; 361-80. (Chapters in Book)
Government of India. Ministry of health and family welfare. Indian Pharmacopoeia Vol. I & II. The Controller of Publication, New Delhi; 1996: 762-10. (Government publications)
Figures should be numbered i.e. Figure 1, 2, 3 etc.
Figures and tables should not be submitted in separate files Figures should be in GIF or JPEG formats.
Title of Figures should not be written in Figure layout but written separately.
Liver Biopsy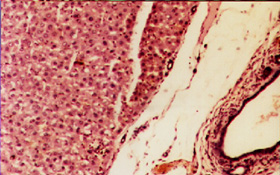 Figure 1: Normal Liver Biopsy (Normal group)
There shall not be decorative borders anywhere in the text including the title page. These entire MS word document with graphs and illustration pasted in it shall not exceed 3 MB.